Community Development Network
From Social Collaborative Singapore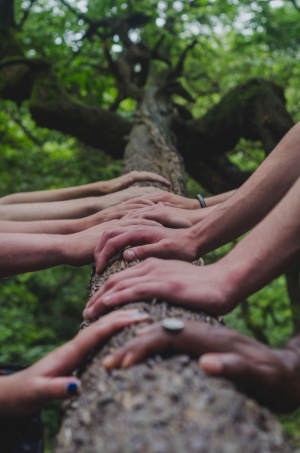 This public page is a work in progress and will be updated with information that participants have consensus on. For issues yet to be discussed, they will be in Google Docs that are accessible only to participants.
Request to join our Facebook Group - Community Development Network SG
Request to join our Google Group - Community Development Network SG (for group discussions and collaborations)
Request to contribute to our Collective Blog - for longer form reflections and essays
Look here for our current collective understanding of community development in Singapore - Comm Dev Wiki Page
Purpose
Vision
Insert vision statement
Mission
Insert mission statement
Objectives
Insert objectives
Projects
Getting to Know One Another - to help participants know one another, articulate a vision, dream, values and what we should do together.
Creating a Shared Knowledge Base - to collate and make sense of information about community development (best practices, case studies, research etc) that is relevant to practitioners, organisations and policymakers.
Community Festival / Forum 2019 - to co-organise, co-design a forum about the community, for the community and by the community
(If you want to insert a project here to solicit for inputs or collaboration, please request for a user id and password by sending an email to justin.lee@nus.edu.sg)
Community Fellows - to conduct solutions-focused research together with their communities
General Guiding Principles
Openness sustained by trust, and balanced by integrity
The network should be a safe space for participants to share honest views and constructive feedback. Openness creates vulnerability too, so it should be sustained by trust and integrity among participants, so that new or diverse ways of thinking are not dampened.
Consensus-driven balanced by respect for diverse viewpoints
Through dialogue, participants should aspire to consensus on network matters. Where there is disagreement and collective decisions need to be made, voting can be the less preferred option.
Contributions should be participant-led and strengths-based
Network matters should be defined and led by participants themselves, tapping into their areas of expertise.
Everyone is encouraged to propose and take on projects or activities, and the network should reduce barriers to initiating and mobilising participation where possible.
Fun and informality
The network should be fun because community is built upon informal relationships and we should invest in those relationships.
(Note: These are working principles and will be reviewed and refined as we go along. Possibly new ones will be introduced and old ones removed. They will also be up- or down-voted by participants so that the most relevant ones go to the top, indicating a sense of priority. Guiding principles are only useful to the extent that they are useful reminders to achieve core ideals we tend to forget or overcome key habits we find hard to break; they are less useful when internalise them or already take them as given. They also become more useful when they articulate the relationship to alternative or competing values, providing an indication of how these conflicts might be resolved)
Network Events for 2019
Meet-up 1: On the Design of the Network

Date - Friday, 31 May 2019
Time - 10.00 am - 12.00 pm
Venue - Credit Suisse
Agenda
What are our objectives? What value can we get out of it?
Who will co-organise and participate, and in what way?
Are there other existing networks already relevant to community work?
Based on objectives and existing circumstances, how should we structure the network, and decision-making?
What was discussed
Link to the consolidated inputs from participants about the objectives and design of the network
Link to Ijlal's fieldnotes on the meeting.
This is meant to be a collective document so please add points or reflections to this document. You can comments within [brackets] and also identify yourself.
Key points
Participants agreed to meet monthly
We can take our time to get to know one another better--through play--before deciding how to run the network
Those who have ideas and want to do something can already start forming groups and starting discussions. Please create project pages or documents and post links to the 'Projects' header above, or start a discussion at the Google Group - Community Development Network SG. 
---
Meet-up 2: Let's Get to Know One Another First + Organise a Community Festival?

Date - 30 July 2019 (Tuesday)
Time - 2.00 pm - 5.00 pm
Venue - Meeting Room, Institute of Policy Studies, 1 C Cluny Road, House 5 S(259599)
Agenda
Getting to Know One Another - 20 mins
Co-Design and Collaborate on Community Festival / Forum (so far: IPS & Beyond Social Services) - 1 hour
Community Fellows: Invitation for inputs and partnerships (IPS) - 30 mins
Contributing to MSF's / MCCY Community Development Framework - 30 mins

Other possible agenda:
clarify the definition of community & community development
---
Meet-up 3: Facilitated by Abhishek

Date - TBC August
Time - TBC
Venue - A Good Space - Vincent will check, Abishek to Facilitate
Agenda
Abishek
Agree on the scope of the Participatory Research Project, timelines, responsibilities and implementation.
Any Other Business
---
Meet-up 4: Frank Fruechtel on "The Value of Dependency in Community & Community Work"

Date - 6 September 2019 (Friday)
Time - 2-5pm
Venue - Deutsche Bank (room to be confirmed)
Address: Deutsche Bank AG, Asia Pacific Head Office, One Raffles Quay, South Tower, 048583 Singapore 
Hosted and made possible by - Beyond Social Services
Agenda
Frank Fruechtel talk on "The value of dependency in community and community work" (30 to 45 mins) followed by a discussion and interaction. Frank is the Dean for Social and Educational Sciences at the Potsdam University of Applied Sciences.
Any Other Business
Resources
NCDD's Engagement Streams Framework - to help navigate the range of dialogue and deliberation approaches available. How are Citizens Juries are different from Deliberative Polling?  When should you use World Cafe, rather than Open Space? 
Citizen Lab's guide to inclusive participation on a digital platforms