Community Development
From Social Collaborative Singapore
"What should young people do with their lives today? Many things, obviously. But the most daring thing is to create stable communities in which the terrible disease of loneliness can be cured." 
― Kurt Vonnegut, Palm Sunday: An Autobiographical Collage
"The essential challenge is to transform the isolation and self-interest within our communities into connectedness and caring for the whole."
― Peter Block, Community: The Structure of Belonging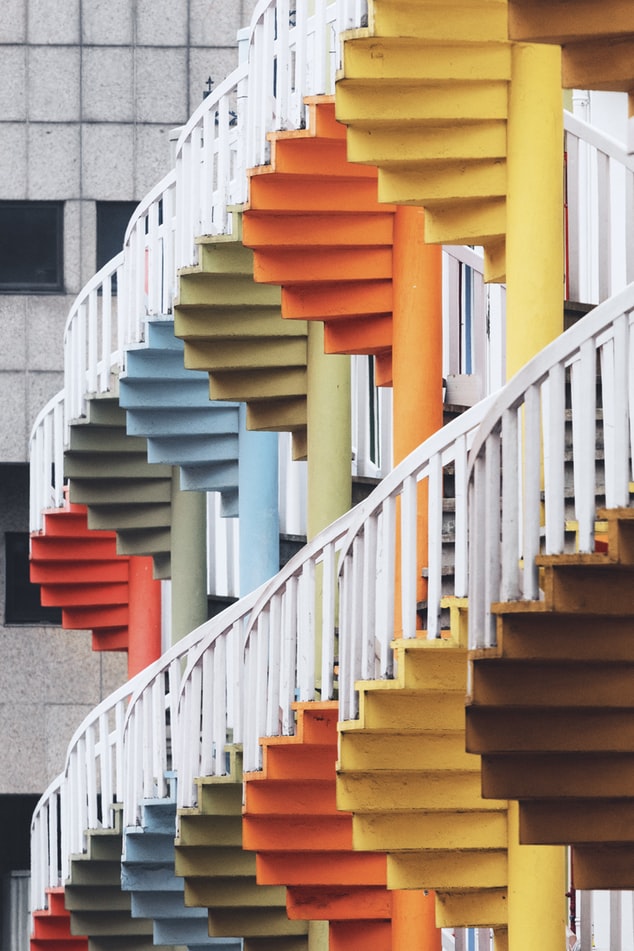 Definitions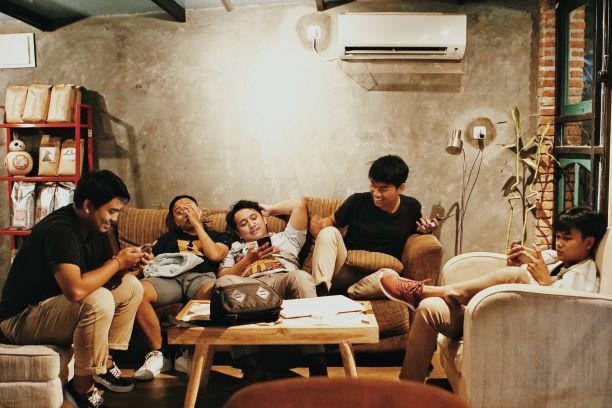 [Here, we will take stock of how others have defined these terms, and arrive at our own definitions so that it can encompass the wide array of work and the relevant key constructs (e.g. participation, empowerment, social justice etc). Also how different groups define it could vary, eg government, social workers, community workers etc, so we should take note of this]
Community Development
---
The purpose of community development is to create 'solidarity' and 'agency'. The approach is guided by the principles of encouraging self-help, attending to subjectively felt needs and supporting participation (See Bhattacharyya 2004[1] or a summary here).
S Vasoo
S Vasoo has defined it as "planned changes undertaken through the efforts of the government, corporate sector and non-governmental organisations (NGOs) or voluntary welfare organisations (VWOs) to promote community better and and community problem solving" - ostensibly the goal is to promote self-help.
Empowerment/Social Justice Model
A democratic process where the community comes together to take collective action to determine its own needs and how they should be met (Ife, 2016; Ledwith, 2016).
Expounded by the principles of social and environmental justice, Ledwith (2016) describes community development as the practice of "seeing the extraordinary in the ordinary" rooted in the vision of a far, just and sustainable world (p. 5).
Core values: Empowerment, co-operation and collective learning, espousing the ideology of equality including respect, dignity, trust, mutuality and reciprocity (Ledwith, 2016). 
"Community development is a practice-based profession and an academic discipline concerned with the organisation, education and empowerment of people within their communities" (International Association for Community Development) [2]
Asset-Based Community Development (ABCD)
Coined by Kretzmann & McKnight (1996), it refers to the practice of discovering a community's capacities and assets as a means to sustainable community development. As opposed to a needs-based approach to looking at communities, which sees and keeps people as dependent, in a perpetual state of survival, helpless and even performative agents of a social service/aid system, taking an ABCD approach means taking account of the following "assets" and how they can help solve social problems:
Gifts: This refers to talents, skills and capacities of community residents - everyone is assumed to have something to offer one another. From labelled people to youth to the low income, all individuals are regarded as full participants in the community-building process
Associations: Refers to informal social associations in entities such as social groups, places of workship, neighbourhood associations etc.
Institutions. Comprises private businesses, public institutions, VWOs and other more formal entities.
Mapping these assets then allows them to be more effectively employed to meet communities' internal needs. Such a method will inevitably be very relationship-driven.
NOTE: This does not mean that communities do not need additional resources from the outside - rather, outside resources will be more effectively used and invested when community assets are already fully mobilised, and when communities have a say in the conditions by which these resources are obtained.
Community Work
---
Not the same as community development, which refers to the processes of developing community structures
The National Social Work Competency Framework defines it as a direct practice that involves direct contact with clients and beneficiaries at the community level to address their needs. The key responsibility area for community work in the NSWCF is to: "Develop new community support systems which bring about enhanced psycho social well-being of the community."
Background and History of Community Development in Singapore
---
Socio-political Norms of Singapore
Singapore's socio-political background brings out important elements in the social processes of community development. The laws, regulations and political norms are signals that practitioners consider when mobilizing residents in their community development work and are intricately linked to a PAP-centric historical narrative.[3] They revolve around maintaining political hegemony through suppressing confrontation, quelling dissent in the name of social stability and economic progress, and using the law to achieve these aims.[3] Understanding the connections of these laws, regulations, and political norms to this narrative has implications for evaluating the evolution of community development in Singapore. 
Singapore is a small city-state, with a majority ethnic Chinese population, which is surrounded by larger Malay and Muslim-majority nations, Malaysia and Indonesia. The country has been described as a 'Chinese nut in a Malay nutcracker'.[4]  This self-assessment has formed the basis of Singapore's 'survival' mindset. The belief is that Singapore is perpetually facing existential threats because of a few factors: firstly, the international system of nation-states favours large states; secondly, the primordial forces of ethnicity and religion are perennial causes for concerns; and thirdly, history has proven beyond doubt that its neighbours have harboured ill-intentions towards the nation-state's survival.[5]
The insecurities of being a Chinese-majority nation in a predominantly Malay–Muslim region has led to 'survival' dominating discourses in the country, so much so that survival has become a "one-word political slogan" that has underpinned the PAP's reading of Singapore's many national challenges.[6] The PAP constantly reminds Singaporeans of their nation's tumultuous conception and touts social harmony as essential to economic survival. To achieve its economic agenda of transforming the postcolonial state into an attractive international financial and trade center, the PAP government aggressively deploys its particular brand of rule of law, which is adherence to rules and procedures rather than the protection and vindication of rights and equality.[3] In fact, political commenters describe the PAP as trading off civil-political rights for economic prosperity and social stability, a bargain that remains to this day.[3]
Within five decades, the island transformed into a nation with the world's sixth highest gross domestic product, one of the freest economies and one of the busiest seaports.  Meanwhile, as part of the trade-off, the PAP government imposes legal restrictions to curb civil-political liberties and political access provided by its Westminster-style Constitution and in some instances retain, or even enhance, the restrictions already put in place by former British colonial masters. Those who transgress these restrictions are delegitimized through the legal process.[3]
This socio-political background informs contemporary laws and political norms in Singapore. Next, this article discusses how they influenced the evolution of community development in Singapore. 
Early independence of Singapore (1965-1970s)
From Singapore's early days of independence, the PAP government has erected several formal barriers to civil-political liberties and democratic processes that restricted collective mobilisation efforts that are central to community development work. Additionally, unofficial political norms are socially constructed by practitioners on the basis of their interpretations of the PAP government's actions and rhetoric.[3] Over time, practitioners have internalised the principle of nonconfrontation in which the civil society organisations must differ to the opinions and interests of the state (bearing in mind their conflation of the state with the ruling party), and avoid open antagonism with the state. 
The Jurong Industrial Mission (JIM), a Catholic VWO that pioneered community work in Taman Jurong, was pressured into ceasing their operations in 1971 after warnings by the government. According to a government press release by the Ministry of Home Affairs dated December 1987, JIM was used by leftists and Marxists as a cover to stir up industrial unrest in Jurong. Despite Alinsky's advocacy and use of conflict tactics and confrontational stance, he was not known to be a Marxist, believing instead in the American dream of a democratic, free society.[7]
Around the same time, Nazerth Centre was spearheading community work in the Bukit Ho Swee housing estate and had stirred concerns among the political elites because of their ability to mobilise the youth. Sister Sabine, the founder of the Centre, as subjected to internal security scrutiny. She then "retired" in 1969 due to poor health. Nazareth Centre stopped its community work and turned to the provision of social services instead. It is now operating under the name of Beyond Social Services.[7]
The demise of JIM and the change in approach of Nazareth Centre's community development signalled a strong message to the voluntary welfare sector at that time that the use of a social action approach in community work, in the form of galvanising groups of people who were confrontational, was out of bounds. 
Growth years of Singapore (1981-1990s)
The growth years of Singapore saw the institutionalisation of a non-confrontational, planned, service-delivery model of community development within Singapore through the proliferation of compliant Family Service Centres.
In 1977, at the same time when Residents' Committees were springing up all over Singapore, the Ministry of Social Affairs (the forerunner of the present-day Ministry of Social and Family Development) established a family service centre (FSC) in the MacPherson housing estate. The objective of setting up the FSC was to help prevent or reduce the incidence of social problems, with community involvement, at the grass-roots level. The focus of the pioneering FSC was on community organising rather than family work or counselling. As a result, there were conscious and conscientious efforts to work with and involve local community agencies such as Citizens' Consultative Committees, Community Centre Management Committee, schools, small groups and volunteers to improve community well-being in MacPherson. At the end of the pilot project phase (in 1980), the FSC ceased operations despite its apparent success in mobilising local community residents to identify and address local needs.[7]
The FSC model was resuscitated in 1989 with the establishment of four pilot FSCs to provide family services for destitute families, to harness volunteer participation, and to mobilise community resources to assist families in need. Subsequently, more FSCs were set up by various voluntary welfare organisations, in different constituencies in Singapore. These FSCs are expected to engage the local community in which they are located but the intensity in which they have engaged in community networking and community organising were generally lacklustre.
In her study of 35 FSCs in Singapore, Briscoe (2005) explored the usage of seven different modes of community development. She found that the usage of two modes — Social Action and Social Movements — were low. Respondents appeared to be wary of being confrontational with the authorities or criticising public policies. Some respondents said that feedback on government policies were given discreetly. In contrast, there was higher usage of three other modes that had a social service delivery focus —Programme Development and Community Liaison; Community Coalition Building; and Community Education. As for the remaining two modes — Social Planning/Policy and Locality Development —there were also reservations about their usage. [8]
Consequently, in planning for social programmes and services, the government and social service agencies (SSAs) have traditionally focused on identifying and meeting the needs of the low-income that they have prioritised. The autonomy of deciding what change and how the change is carried out lies with the ministry and SSAs. The social programmes and services that follow from their decisions then place greater emphasis on empowering individuals to become "self-reliant" than on the empowerment of the community as a unit. Given the efficiency of the government and SSAs, such needs-based community development (NBCD) efforts are often able to achieve better outcomes for the community within a short time span.
Community Development in Present Day Singapore
Nevertheless, NBCD has major limitations if solely relied upon as a guide.[9] It may foster a pervasive feeling of hopelessness when people in low-income communities internalise a view of themselves as incapable of initiating positive change. Teo You Yenn wrote about how low-income individuals often feel negatively judged and belittled in their interactions with people in positions of authority, including social service professionals, as they navigate Singapore's social welfare system.[10]
Beyond weakening communities, NCBD-based programmes are often unable to help the low-income in a comprehensive and dignified way. In NCBD, the government's framing of social problems and its solution dominates that of the community.[7] Satveer Kaur examined how subaltern voices are erased from our national discourse and policy platforms on poverty, resulting in state-provided welfare assistance that is often decontextualized from the lived experiences of the low-income.[11]
These limitations have led to a surge of interest in asset-based community development (ABCD) in Singapore as an alternative approach to improve the wellbeing of low-income communities.  ABCD principles itself on members of a community driving the development of their neighbourhood by identifying and mobilising existing but often untapped assets, thereby creating local opportunities for change. It places importance on harnessing the social capital existing in informal networks and formal institutional resources, such as local government, formal community-based organisations and private enterprise, to drive the community development process.[12]
Social service agencies (SSAs) and other professional groups in Singapore are already adapting the ABCD approach to their programmes and services. Some are complementing their needs-based approach with ABCD principles through a variety of ways. The Sree Narayana Mission empowers their clients by engaging and training them to become seasoned volunteers within their community. Participate in Design (P!D) brings residents and other stakeholders in the planning and designing of their neighbourhood. Their participatory design projects have demonstrated that every individual has something positive to contribute to the design process, and that everyone can be collaborators and not merely consumers. 
Others have started new ABCD-based programmes alongside their ongoing needs-based services. Instead of delivering services, these ABCD-based programmes focus on building the capacity of the community to overcome their challenges. Beyond Social Service's Youth United Programme aims to fend off delinquency by providing a nurturing environment for youths from less privileged families. A significant bulk of their work involves developing communities from the inside out and strengthening human resources to be better able to organise and act on the issues their children and youth face. 
Localised Methodologies of Assets-Based Community Development in Singapore
---
There have been many community development and empowerment models where the needs are identified by the community and they mobilise themselves into action. These models are similar to ABCD because they often aim to enhance mutual support and collective action to mobilize support. However, an asset-based approach to community development are distinctive because they focus on identifying and building on the strengths, or "assets" of individuals and communities. However, ABCD currently lacks conceptual and methodological clarity in Singapore especially because her NGOs operate in a unique socio-political climate which discourages open confrontation with the state and conventional forms of community organising prevalent in more liberal Western countries. This section, therefore, investigates how NGOs in Singapore have adapted ABCD methodologies in response to the formal barriers to collective mobilization and political norms. 
1. Asset Mapping
Asset mapping is used to document a community's existing resources, incorporating these strengths into community development work. The process of asset mapping typically includes identifying the institutions, individuals, and citizen associations existing within communities that serve as positive resources.
An NGO at the forefront of this in Singapore is Geylang Adventures. Geylang Adventures was started in 2014 for the purpose of exhibiting the not-so-commonly-seen side of Geylang as a cultural and food enclave, beyond its notorious reputation as a red-light district. Its team regularly conducts tours of Geylang in which they explore community issues like overcrowding from the influx of foreign workers and the social stigma of prostitution, as well as how its residents have adapted to them over time. 
Another NGO actively conducting asset-mapping is South Central Community Family Service Centre (SCCFSC). SCCFSC uses a "capacity inventory tool" to identify and mobilise the gifts and skills of residents. Its community social workers would regularly conduct house visits to share about its community development initiative, take stock of the gifts and skills that residents are willing to contribute to their community and link them up with fellow residents who need assistance. 
2. Appreciative Inquiry
In the initial phases of ABCD, the approach to mobilising communities has much in common with appreciative inquiry. Appreciative inquiry is a process that promotes positive change (in organisations or communities) by focusing on peak experiences and successes of the past. It relies on interviews and storytelling that draw out these positive memories, and on a collective analysis of the elements of success. This analysis becomes the reference point for further community action.[12]
The Between Two Homes project by the Dakota Adventures and Run & Gun Media is a prime example of the utilisation of appreciative inquiry in community development work. The project came together towards the end of 2016, as the residents of Dakota Crescent started to relocate. It saw to the creation of a multimedia website to document the relocation process and explore how the community could come together to preserve memories of a place and render assistance to those affected by relocation.
3. Building Social Capital
At the core of ABCD is its focus on social relationships. Formal and informal associations, networks, and extended families are treated as assets and also as the means to mobilise other assets of the community. By treating relationships as assets, ABCD is a practical application of the concept of social capital.[12]
The Goodlife! Makan Kitchen is an attempted undertaken by Montfort Care from 2016 to build the bonding social capital among the residents in their community. Operating from a void deck, at Block 52, Marine Parade, Goodlife! Makan Kitchen comprised 160 square metres, with eight stoves and a separate cooking area for Muslims. The programme targeted older residents living alone and enlisted their active involvement in running the kitchen: organising themselves to buy food ingredients, deciding what to cook, preparing food and cleaning up.
4. Community Conversations
Community organisers utilities community conversations to convene community stakeholders to initiate a dialogue about issues, aspirations and transformations within the community, discuss a shared future and delineate their roles in the creation of that future. 
Both Sides, Now (BSN) is a multi-disciplinary immersive arts experience focusing on end of life (EOL) issues. It includes a range of activities such as theatre productions, puppet shows, visual artworks and arts-based workshops – all designed to help people think about and discuss the topic of dying. In its third iteration, BSN focused on Telok Blangah and Chong Pang neighbourhoods, both of which have higher percentages of senior residents.
5. Participatory Appraisal
Participatory appraisal involves engagement of the people who are the community of concern as co-researchers in the research process. This act of engagement involves a sharing of power, a democratization of the research process, and an action component.[13]
Mohan J. Dutta, Satveer Kaur-Gill, Naomi Tan and Nina Venkataraman's research project on food insecurity in Singapore had adopted such a participatory appraisal method. Their research focused on uncovering the meanings of food insecurity in the everyday experiences of health among the poor in Singapore. In the process, they formed a steering group of 10-15 residents in each of the communities they were in. These steering groups would drove the development of the design for future interview and focus group-based data gathering, sense-making of data and the development of solutions.  Concurrently, community-wide workshops involving local community members will guide the development and fine-tuning of solutions to be implemented.[11]
Issues Faced by Community Workers / Organisations
---
Issue 1: Cultivating Skilled and Competent Community Workers
Skilled and competent practitioners are integral to the success of community development initiatives. They work alongside people in communities to help build relationships with key people and organisations and to identify common concerns. They also create opportunities for the community to learn skills and, by enabling people to act together, community development practitioners help to foster social inclusion and equality.  
Lackey & Pratuckchai (1991) analysed the skill sets required in community development work. They found that community and group organisation and community analysis skills were the most important, followed closely by leadership and human relations skills. Oral and written communication are also necessary, as are project and programme planning and needs assessment.[14]  
Existing Resources
| | | | |
| --- | --- | --- | --- |
| S/N | Resource | Who? | Description |
| 1 | Ngee Ann Polytechnic Diploma in Community Development | Students | A broad-based curriculum covering various aspects of management, psychology and entrepreneurship, to enable graduates to be effective practitioners in the social service, nonprofit and social enterprise sectors. |
| 2 | ITE Work-Study Diploma in Community Engagement and Development | Students | Students will learn how to develop, implement and evaluate community engagement programme, design fundraising programme and use productivity tools for data analysis and digital media marketing. |
| 3 | NUS Chua Thian Poh Community Leadership Programme Certificate in Community Development | Students enrolled in NUS | Aims to equip students in community development frameworks, methodologies and social research techniques to solve community issues. |
| 4 | Skillseed ABCD methodology workshop | Students | Students are put through a rigorous journey based on the Skillseed framework – connecting real world entrepreneurial concepts and their application for social impact. |
| 5 | Participate in Design | Public | P!D school which hosts an array of workshops that exposes participants to the mindsets and skills of a participatory designer and community organiser that drives community change. |
| 6 | Lee Choon Guan Research Fund | Practitioners with social work qualifications. | Serves to promote social service research among practitioners in the community. Successful applicants will work with an acad. from social work department in NUS and they get access to NUS research resources. |
| 7 | Community development network SG | Practitioners | A community of practice to exchange learnings in community development |
| 8 | International Association for Community Development | Practitioners | Community development is a practice-based profession and an academic discipline concerned with the organisation, education and empowerment of people within their communities and the International Association for Community Development (IACD) is the only global multi-disciplinary network for those who work in this field. |
Gaps and Their Causes
Few NGOs in Singapore are actively engaged in community development work given their focus on service delivery and constraints in resources. The evolution of a localised understanding of community development and its methods have hence been protracted, and few social workers are exposed and equipped with community development skillsets while on their jobs.[7]  
Lack of systematic consolidation and review of community development initiatives in Singapore. Catherine Briscoe's review of community work approaches of Family Service Centres in 2005, the IPS Exchange Series No.12 "Mobilising Diverse Community Assets to Meet Social Needs" in 2017 and S Vasoo's book "Community Development Arenas in Singapore" in 2019 are all important works contributing to the literature on community development in Singapore. However, they remain relatively sparse and do not provide a comprehensive understanding of the knowledge and skills required by community development professionals. It is hence unclear whether community development education curriculum in schools truly impart the skillsets needed on-the-ground.[14] Indeed, academic-practitioner Ng Guat Tin highlights that there appeared to be less professional emphasis on community work, with more attention given to work with individuals, small groups and families. The Department of Social Work at the National University of Singapore offers one compulsory course in community work practice, in its undergraduate major in social work. SIM University offers more in its Bachelor of Social Work: one compulsory course and two elective courses in community development. The only post-graduate community development course is a joint-venture of SIM University and the People's Association, initiated in 2012.[7]
Possible Solutions
Funding community development initiatives of NGOs in enabling them to hire social workers who can dedicate the bulk of their time and energy towards community development work instead of casework.
Communities of practice that engage and empower changemakers to enact change within their communities through their preferred means. For example, US-based NGO National Art Strategies (NAS) trains and supports cultural leaders in creating positive community change through arts and culture. 
---
Issue 2 Fostering an Endogenous Process
One of the cardinal principles of ABCD is that it should be a community-driven process. What, then, should be the role of external agencies? Clearly their role in the initial stages is as facilitators of a process, and as nodes in a widening network of connections the community may have with other actors.[12] The challenge is to avoid a level of involvement that can induce dependency. This challenge is especially pervasive within Singapore whose residents have been systematically disempowered by a tough administrative state that has largely been able to deliver results, and a social sector whose culture is saturated in services.[15] 
Existing Resources
An increasingly critical citizenry – which includes prominent academics and establishment figures – have created an impressive momentum on the issues of inequality and social mobility in recent times. Most notably, Teo You Yenn's This is What Inequality Looks Like challenges the popular notion of poverty as just an issue of the individual, reframing it instead as a wider societal problem perpetuated by socio-political norms and public institutions.[10] Further exploring this theme through a behaviourist approach, Qiyan Ong, Walter Theseria and Irene Y.H. Ng investigated how financial stains impairs the ability of low-income individuals to make "good" decisions.[16] Ng Kok Hoe's national homelessness survey also uncovered the limitations of HDB's public rental housing scheme which at present is not a viable option for some and the lack of a social safety net to support individuals in low-wage and insecure work.[17]
Interests in community ownership of social issues has, therefore, emerged in recent times. Taking heed, numerous NGOs have begun to engage in asset-based community development to encourage community-driven solutions.  
Gaps and Their Causes
A comprehensive set of localised community organising tools, as well as practitioners equipped in them, to drive an endogenous process to community development. As practitioners pioneering the Community for Successful Ageing (ComSA) at Tsao Foundation as found, Singaporean seniors have been well taken care of by our government and social service agencies. As such, most of us have become reliant and will seek help from authorities if we face any issue in the community.[7]
Incentives for social service agencies to want to engage in community development work given that service provision appears to make up the bulk of their work and their funding.
Support from the wider community appears to be lacking, including grassroots organisations and members of the public who are less familiar with ABCD concepts and methodologies.[7] 
Possible Solutions
Further development of a localised, effective set of ABCD methods to foster community ownership would be tremendously helpful for practitioners on-the-ground.
Signals and tangible assistance from the government in support of ABCD initiatives would encourage more NGOs to them up in their work.
---
Issue 3 Supporting Inclusive Participation
While ABCD is, in principle, an inclusive process in which the contributions of all are valued and appreciated, overcoming institutionalised exclusion (and the complementary acquiescence of the powerless) is no simple task. Of particular concern are the opportunities for women and the opportunities for lower-caste or -class groups to build confidence and 'occupy the space' for participation. Neither ABCD nor appreciative inquiry directly confronts the issue of unequal power and its attendant oppressions; instead, both tend to appeal to the higher motive of using power to act in the shared interests of the common good, and to uncover the strengths of those who might otherwise be less valued. Nevertheless, an ABCD approach can be applied in work with the most disadvantaged within the community along with or separate from a more comprehensive community effort. It is also a mobilising strategy that can be complemented by the kind of civic education associated with rights-based approaches to development.
Existing Resources
S/N
Resource
Details
1
Community Mediation Centres under Ministry of Law
Aims to to provide an attractive, practical and convenient solution for social and community disputes in Singapore.
2
Maintenance of Religious Harmony Act's Community Remedial Initiative
Under this programme, the offender could be asked to apologise privately or publicly, or asked to participate in activities by the offended religion, giving the offender opportunities to understand the religion that he has insulted, and learn about Singapore's multi-religious society.

Read more at https://www.todayonline.com/singapore/mend-bridges-instead-prosecution-new-way-rehabilitate-people-who-insult-religion

3
Community Disputes Resolution Tribunals (CDRT) under Ministry of Law
Disputing neighbours can conduct mediation sessions online to try to settle their differences.
Gaps and Their Causes
Effective methodologies that practitioners could adopt in resolving community conflicts within informal community spaces and empowering minorities whose socio-cultural context typically renders them invisible.
Possible Solutions
Developing communicative spaces for minorities to participate in community development initiatives, mainstream discourses and policy platforms
---
Issue 4 Assessing the impact of community development initiatives
Non-profit organisations and their funders are increasingly asking for more data on "impact". Funders want to see clearer evidence that their money is making a difference. Non-profits themselves also want to know if their programmes are working – and how they can further improve.
Existing Resources
Budding ABCD initiatives on-the-ground by committed NGOS with rudimentary performance management practices
Social impact consultancies that specialise in performance management
Gaps and Their Causes
There is currently a very limited evidence base for the effectiveness of ABCD programmes in support low-income communities to improve their standards of living. This is in part because the assets, methods and outcomes in ABCD rest on a process orientation that may be difficult to adequately capture in conventional programme evaluation approaches and timescales. ABCD anticipates wider and potentially longer-term process benefits that may also need to be captured and appreciated to describe the full benefits.[18]
Moreover, ABCD may well present a problem in that it explicit favours interpretation through the value frameworks brought into being through its process by which the participants, local communities, and actors understand outcomes. These localized value systems may be difficult to translate into the value frames required of central policymakers.[18]
In addition, across most voluntary organizations in Singapore, there is clear evidence that performance information had been primarily used for meeting reporting requirements, much less for achieving accountability and improvement. Performance management within the social service sector has largely overlooked the importance of articulating and testing the theory of change underlying the social intervention in question. Yet such testing formed the logical basis for learning what intervention.[19]
Possible Solutions
Understanding from granters of the unique challenges of ABCD in support of grantees who are adopting the approach. For example, traditional performance measures, project goals and timeline management designed for social services cannot be imposed upon ABCD-based programmes.
Development of new performance management approach for ABCD-based programmes that encapsulates the complexity, fluidity and dynamisms of community work.  
---
Issue 5 Space for community activities
Existing Resources
commonspaces.sg a MCCY portal to help interest groups find meeting spaces
Gaps and Their Causes
Possible Solutions
---
Local Initiatives
Cassia Resettlement Team -- See opinion piece in Today written by CRT
Lin Shiyun and team. -- a community artist and her works in and with the community include: Let's Go PLay OutSide! (https://artswok.org/article/letsgoplayoutside), The Rubbish Prince (https://www.facebook.com/therubbishprince/) and more.
Good Neighbour Award -- Launched in 2009, the Good Neighbour Award recognises and honours residents who go the extra mile to enrich their community with exemplary acts of care and neighbourliness. The Award is jointly organised by HDB and People's Association (PA), and supported by the Singapore Kindness Movement (SKM) and Singapore Press Holdings (SPH).
Friendzone -- Helps creating community amongst young adults in their neighbourhoods. It begins with a hangout at the void deck where you will meet other interesting people in your hood and connect with them over meaningful conversation.
Community Kitchen GoodLife! Makan by Montfort Care
Project 4650 by Dr Mohamad Maliki Osman in his capacity as both the Mayor for South East District and Adviser to Siglap Grassroots Organisations.
ComSA by Tsao Foundation.
Resource Directory
Stories
Our Grandfather Story
https://www.youtube.com/channel/UCsiZ4QJyWTdbtB2cfyDPApA/featured
A digital video publisher that documents, curates and retells authentic stories across Southeast Asia.
The Hidden Good
https://www.thehiddengood.com/
A team of content curators and creators
Associations and Networks
International Association for Community Development
https://www.communitylifecompetence.org/
The Constellation is a network of individuals, groups, communities and organisations all over the world working to "connect local responses around the world".
Democratic Innovations and Civic Participation
https://democracycollaborative.org/
Founded in 2000 at the University of Maryland as a research center dedicated to the pursuit of democratic renewal, increased civic participation, and community revitalization
Resources on building community wealth, set up by the Democracy Collaborative
"A global community sharing knowledge and stories about public participation and democratic innovations"
Sorted by case studies and approaches (eg participatory budgeting, deliberative polling, citizen's jury). You can post your own cases too.
ABCD Resources
https://www.abundantcommunity.com/
Useful starter kit for practitioners who want to do Asset-Based Community Development
Saul Alinsky texts:
Singapore Voluntary Organisations that do Community Work
Marine Parade Family Service Centre
There is a community outreach team working with the homeless at East Coast)
South Central Community Family Service Centre
Tsao Foundation Community for Successful Ageing (ComSA)
Training Programmes
Ngee Ann Polytechnic
Diploma in Community Development (just started 2019)
ITE Work-Study Diploma
Diploma in Community Engagement and Development (quite new, only one cohort out)  
References